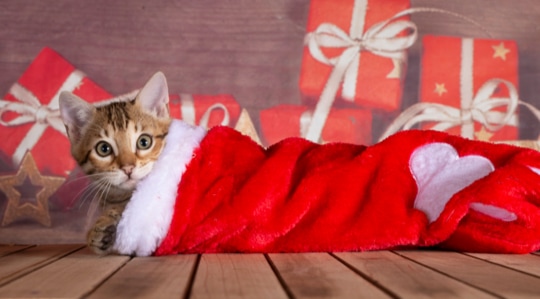 Roughly 7 Stocking Stuffers for Cats
What's more delightful to a cat than TEMPTATIONS™ Cat Treats? Nothing. Silly question. But what's their favorite way to receive those little pouches of flavor? In a festive, dangly sock, if we had to guess. Here are our recommendations for the best stocking stuffers for your fluffball.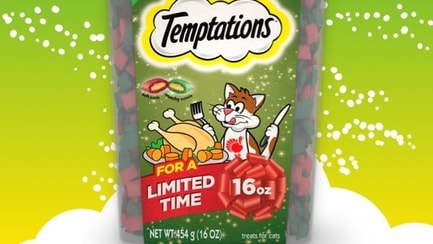 We're not going to beat around the tinsel-covered bush. If you want your cat to know you did your homework and bought them something they'd love, TEMPTATIONS™ Holiday Dinner Flavor is a clear must-buy.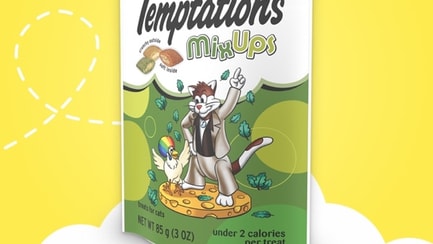 When your cat finds their treat-laden stocking, tears it down and eats every last seasonal treat in one night, you'll want a backup. Maybe spice things up with a bag of TEMPTATIONS™ MixUps.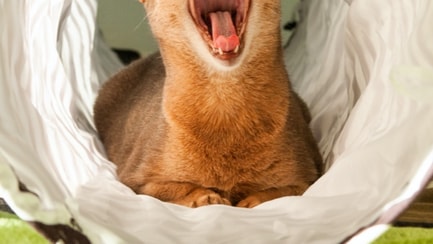 You can't fit a whole cat condo in a stocking, but these foldable hiding places are a great alternative. Plus, they make ideal spots for your cat to quietly devour the bag of TEMPTATIONS™ Cat Treats they aren't supposed to have yet.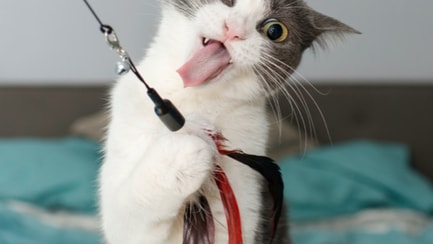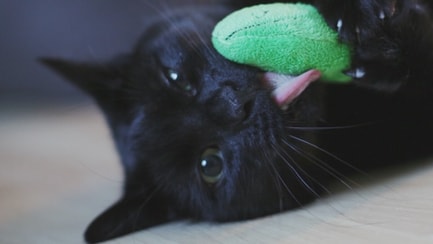 Watch your cat struggle to decide if they're cuddling or assaulting these cute little shapes filled with pupil-dilating goodness. Also, it couldn't hurt to grab a backup- backup pack of catnip-flavored treats.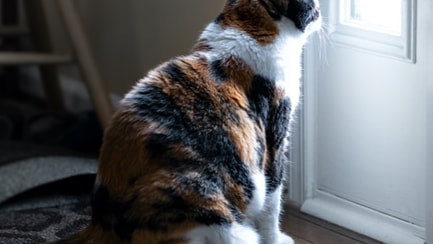 If you have an indoor/outdoor cat, gift them a bell to hang from your door handle. Cats are smart enough to figure out that batting the bell grants them access to the outdoors.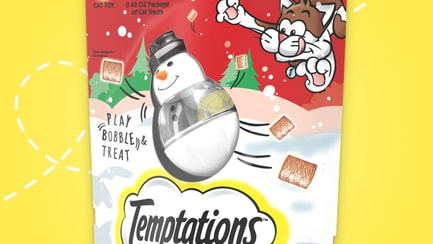 These little cat toys instantly turn TEMPTATIONS™ Cat Treats into fun activities. Fill this frosty bird with treats and watch your cat bat and chase their way to a delicious reward.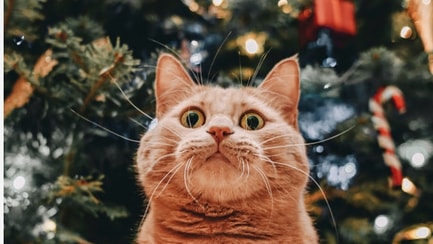 Or maybe just the cat treats. Look, we know it seems like shameless self-promotion to bring up TEMPTATIONS™ Cat Treats so much, but if it were up to your cat, their stocking would be made out of that irresistible combo of crunchiness and soft filling. All we're saying is don't overthink it.
Cats who love this may also like …