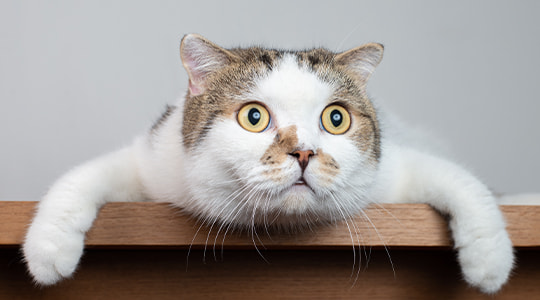 Banish Boredom with These 5 Irresistible Cat Activities
If catnip toys have lost their thrill and feather wands feel sooo last year what does a cat owner have to do to get their bored, lazy or totally disinterested feline back into playtime?
We've discovered a few fun activities to get them off the couch and help keep their minds and bodies active.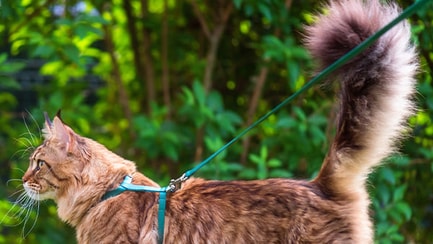 Teach Them to Walk on a Leash
Yes, it's possible! You'll both get a healthy dose of fresh air and exercise, plus a leash will keep your cat (and the birds they want to hunt) safe from danger. Reward your cat's cooperation with kind words, love pats and snacky snacks. Like, we don't know, maybe some TEMPTATIONS™ MixUps?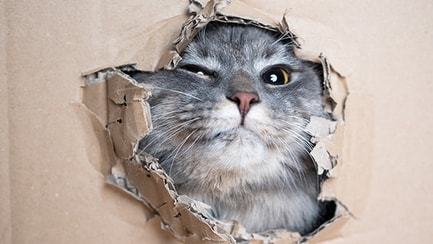 Build Them a Secret Lair
Whether they want to rule the world or retreat from it for a while, cats love to have a place they can hide out. You can purchase a clever premade "hidey house" from a pet store, or you can get crafty and put all those home shopping delivery boxes to good use.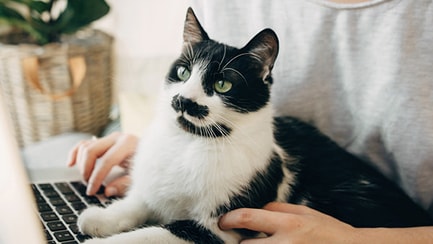 Download Cat Games
Contrary to popular belief, the internet is full of more than just cat videos. You can also find tons of online games made just for furry felines, where they can swat at cartoon mice or bugs. Some games even let you play together to pilot a spaceship or make art. Just remember to limit your screen time. (That means both of you.)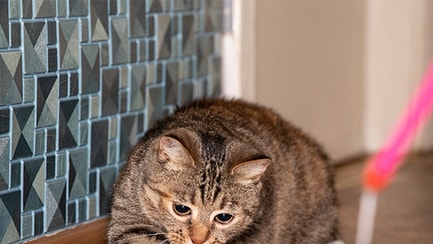 Living Room Safari
Grab an enticing toy on a string and walk past your cat. Chances are they won't be able to resist their innate stalking instincts. The hunt is on! Lead them throughout the jungle — er, house — up and down stairs and over furniture. To pique their interest, let them capture their quarry every so often, and reward them for a job well done with some TEMPTATIONS™ ShakeUps.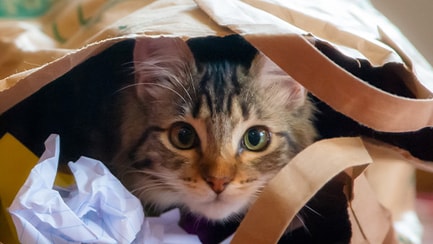 Heaven Is a Crumpled Paper Bag
Who says an idea has to be fancy to work? Cats love the sound, texture and untold mysteries of a crinkly paper bag. These unassuming objects are perfect for hours of pouncing and hiding, and are renowned by cats everywhere for their delightful shred-ability. (If that isn't a word, it should be!)
Cats who love this may also like …