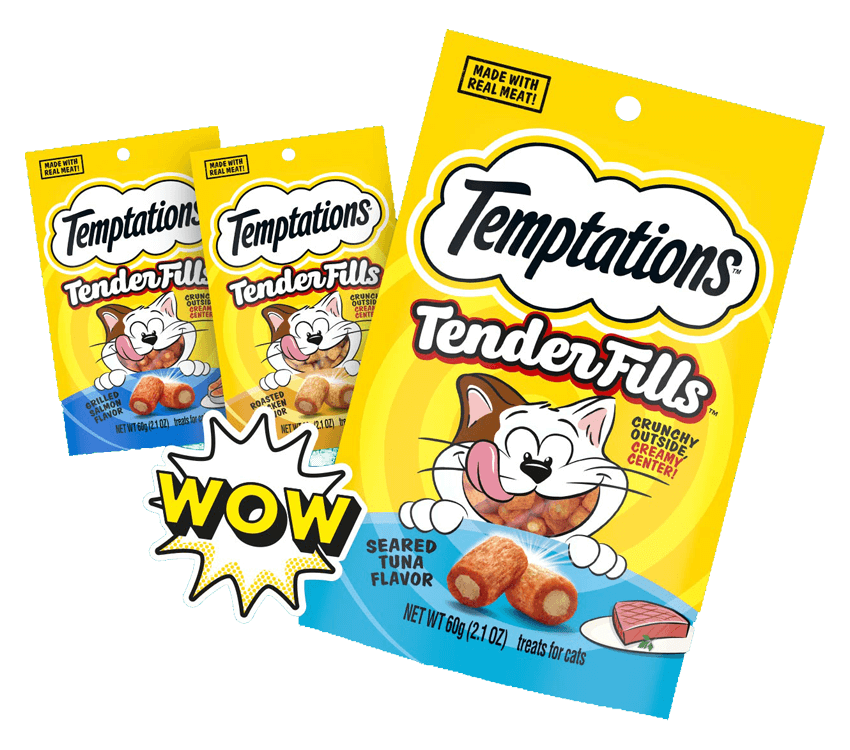 NEW!
TENDER FILLS CAT TREATS, 2X the creamy filling*
Give your cat MORE of what they love with TEMPTATIONS™ Tender Fills™. These delicious treats have a crunchy exterior and visible creamy center that's made with real meat!
SHOP TENDER FILLS
Irresistible Inside and Out
Each treat is a combination of crunchy & creamy textures, and under 2 calories each so you can feel good about treating them!
Creamy Puree: Create More Cat Time
Treat your cat to these squeezable cat treats directly from the tube or as a special meal topper. TEMPTATIONS™ Creamy Puree is made with real chicken, salmon or tuna and can be used as a tasty bribe to spend more time with you or as a reward. See why cats go crazy for TEMPTATIONS. (opens in new window)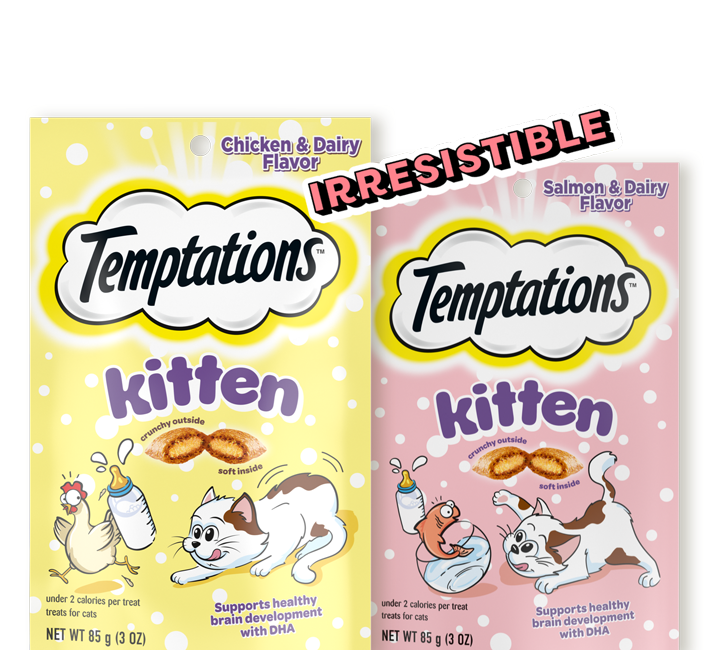 Now Kittens Can Love Our Treats Too
TEMPTATIONS™ Kitten Treats are specially formulated with your growing kitten in mind. These kitty treats are nutritionally complete and balanced and made with DHA Omega-3 fattyacid help support healthy brain development. Start treating them early to help form a special bond with your kitten!
SHOP KITTEN TREATS
Our Variety of Cat Treats