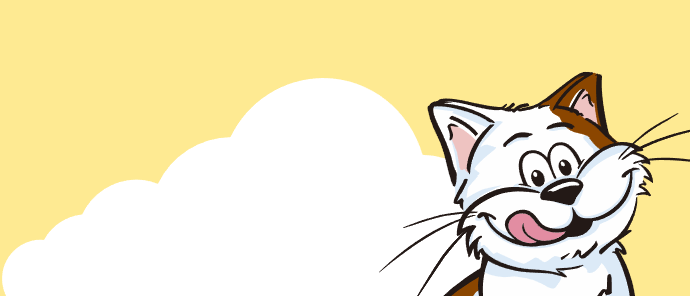 User Generated Content Terms and Conditions
Thank you for sharing your love for pets! Mars Petcare US, Inc., along with Mars, Incorporated and all of their present and future parent, subsidiary, or affiliated entities (collectively, "Mars") welcomes any content or information you publish through any social media and allow Mars to feature, including your name, social media handle, accompanying text, and any images, videos, or audio from your social media accounts (collectively, "User Generated Content" or "UGC"). By sharing your UGC with Mars, you are agreeing to the following Terms and Conditions (opens in new window) and to our Privacy Policy (opens in new window).
By submitting, posting, displaying, or sharing your UGC with us, you represent and warrant that: you are over 18 years of age; you own all right, title and interest in the UGC; the UGC does not violate or facilitate the violation of any law or regulation; the UGC and the sharing, use, and/or publication of the UGC does not violate the rights of any other person or entity, including intellectual property, privacy, or publicity rights; the UGC will not cause injury to any person or entity and will not contain, or provide links to, obscene, profane, or threatening language, malware, political campaigning, commercial solicitation, chain letters, mass mailings, any form of "spam", or any material that could be considered harmful, sexually explicit, indecent, lewd, violent, abusive, or degrading. You agree to indemnify Mars and all affiliated entities for any and all losses, claims, damages and/or liabilities arising out of or related to the invalidity or inaccuracy of such representations and warranties. You are solely responsible for the UGC you submit, and Mars assumes no liability for any UGC you submit.
By sharing your UGC, you grant to Mars Petcare US, Inc., Mars, Incorporated, and all of their present and future parent, subsidiary or affiliated entities, and as may be applicable, their successors and assigns, a perpetual, worldwide, non-exclusive, sub-licensable, fully paid-up, irrevocable, royalty-free, transferable right and license to use, display, perform, transmit, copy, modify, delete, adapt, publish, translate, create derivative works from, sell and distribute such UGC and to incorporate the UGC into any form, medium, or technology, now known or hereafter developed, throughout the world (including, but not limited to, digital media advertisements), all without compensation to you, with or without your name or user handle. Do not send us any UGC that you do not wish to license to us, including any confidential information or any original creative materials. In addition, you grant Mars the right to include the name or user handle provided along with the UGC you submit; provided, however, Mars shall have no obligation to include such name or user handle with such UGC. Subject to applicable privacy laws, Mars is not responsible for the use or disclosure of any personal information that you voluntarily disclose in connection with any UGC you submit. By sharing your UGC with us, it will be available to the public. Please use caution when deciding what personal information to disclose.
You acknowledge and agree that Mars has no obligation to use any of the UGC that you share, and we reserve the right to select in our sole discretion which UGC will be published. You acknowledge and agree that we reserve the right (but have no obligation) to do any or all of the following, in our sole discretion: (i) monitor UGC; (ii) alter, remove, or refuse to post or allow to be posted any UGC; and/or (iii) disclose any UGC, and the circumstances surrounding its transmission, to any third party. The UGC submitted to us may be used on our website and on our social media pages. We also may publish this UGC in any and all Mars collateral, e-mail marketing, point of sale store materials, and in any other type of promotional and marketing materials.
You represent and warrant that you have all rights necessary for you to grant the licenses granted herein, including but not limited to, permission from or on behalf of any individuals that may appear in the UGC to use, and grant to third parties such as Mars the right to use, their name, image, voice and/or likeness without compensation to you or to any other person or entity. You further irrevocably waive any "moral rights" or other rights with respect to attribution of authorship or integrity of materials regarding UGC that you may have under any applicable law under any legal theory.
By sharing your UGC, you fully and finally release Mars from any and all liability, damages, losses or claims of any nature or type arising out of or related to our use of the UGC.